The smartphone mobile market has revolutionised the way people interact with businesses and with the world. The question now is not whether you should be going mobile; the question is how you are going to use this technology to enhance your business.
Creating an App for your Business
Having the perfect app for your business is easier, faster – and more affordable – than you think
We can develop high quality apps written in Native Java in as little as 15 hours. Native Java produces high-end Android apps with a faster app speed and an intuitive feel-good interface, providing the best features and best overall mobile experience.
There are endless ways you can use the technology behind the app revolution to enhance your business. You can collect sales, access key systems to collect data from anywhere, and view KPI's instantly. You can manage appointment schedules while keeping track of accounts and business trip expenses on the road.
The key to achieving true business mobility is through the use of mobile applications.
We offer a free consultation; we take the time to understand your company so we can work together to create an app that will enhance your business. Contact us to get mobile working for you.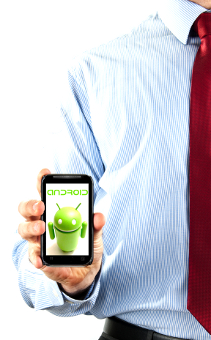 Android App Development
We develop successful apps for customers and business.
A successful app needs to be intuitive to use, needs to fulfil the requirements of your business and the expectations of your customers while remaining agile and lightweight.
We use Native Java, producing faster app speed with an intuitive feel-good interface while providing the best usability, the best features, and the best overall mobile experience.
Our strength at Treshna is in the breadth of our experience; not only can we put together a good looking app for customers, we can also draw from our background in open source programming, database integration, report management, RFID technology and our years of experience as personalised business software developers to create highly functional integrative apps for business use.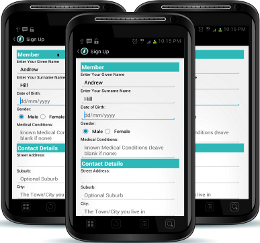 Tablet and Phone App Development
Business to Business App
Database Integration with your Existing System
Cloud Integration
Business Application Integration
Reporting and KPIs
Data Entry App for customers and staff
Apps utilising Mifare and NFC (Near Field Communication)
Porting an iOS App to Android
If you have an existing iOS app and would like to transfer it directly to Android we can help, however there's a few things to consider.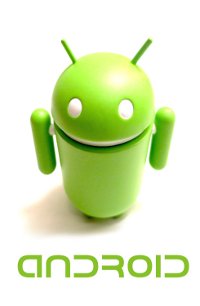 Successful Android apps are those created with the Android platform and the user in mind. Creating an Android app by doing a straight-transfer from an existing iOS (iPhone) app onto the Android platform, tends to create poorer quality apps that struggle to succeed. The rules of each platform are different – the flow of content, the visual impression, the natural intuitive feel of the app – what feels right on iOS simply doesn't work on an Android phone.
This article is a great read about the important differences in design requirements between iOS and Android.
We can recreate an iPhone app to work smoothly within the Android platform – this can be based on the existing app, visually and functionally the result can appear very similar, and will be created from the base up to work successfully on Android.
Time spent in creating a brilliant, intuitive and functional app will be rewarded by users making your app part of their everyday life.
We can also develop HTML5 apps using an open source solution called PhoneGap to give you an app for all smartphone platforms; including iPhone, Blackberry and Android. While HTML5 is commonly used for app development it is a far more simplistic language resulting in a slower app with reduced levels of sophistication; apps based in HTML5 tend to perform poorly in the market compared to those using Native Java.>
If you have an iOS app and are looking to port to Android, please contact us at sales@treshna.com, and one of our consultants can talk to you about the options.
Businesses are choosing Android for their App Development
And it's easy to understand why;
It's where your customers are. Android is the fastest growing smartphone operating system for the past 4 years, now accounting 75% of phone sales. iPhone no longer dominates the mobile market.


Lower development costs. Using Android means using an existing high quality platform as a base, open-source, adapted to suit requirements. Faster app development, lower costs.


Easily adaptable to move with a growing business. Android is open source – this means you are in control of your own code and the platform. When the software no longer fulfils it purpose, call us and we can adapt it. Simple changes and added features can take less than 30min.


Less red tape. Because of their ethos of open source and free software, Android app developers don't face the same distribution restrictions that iPhone apps contend with. With Android you can distribute your app however you like, for free, without needing to follow the rules of a 3rd party.


More hardware flexibility and features. Android opens a world of possibilities in the hardware and features which your App can utilise including GPS, motion sensors, light sensors and near-field communication.
Contact us today to find out how to have an experienced Android app developer create the best app for your business or convert your existing iPhone app onto an Android platform.